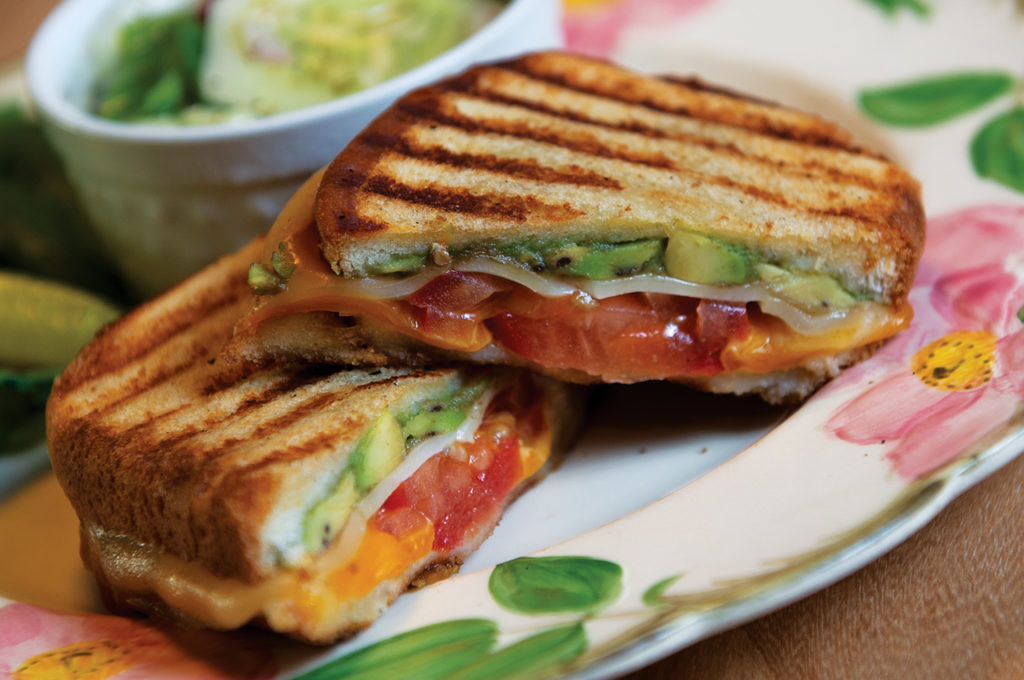 The Drift in Winterset. Photographer: Duane Tinkey
Writer: Karla Walsh

Opening a restaurant is no small feat any time. Opening a restaurant during a pandemic adds a whole host of new challenges. But these new Iowa restaurants—all of which have opened since March 2020— beat the odds and are now slinging some of the most creative cuisine in the state. Take a food tour to cure every craving at these recently opened hot spots.
---
The Drift
Winterset
Unless you're one of the 5,000 or so residents of Winterset, you probably think of the town as the birthplace of John Wayne rather than a dining destination. But the Drift, which opened last December, just might change your mind. The taproom serves an enticing mix of food for dinner Wednesday through Friday and lunch and dinner Saturday. Expect classics with a slightly upscale twist. Case in point: farm-fresh deviled eggs topped with pico de gallo; a grown-up grilled cheese with avocado, tomato and homemade garlic aioli (pictured above); and a walnut brownie served a la mode and made with spent grain from their branded beer (thedriftia.com).
---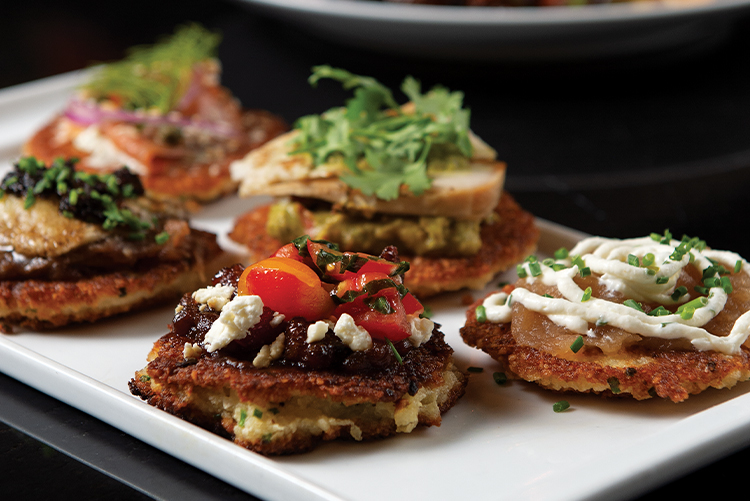 Photographer: Duane Tinkey
RC's Diner
Des Moines
Co-owners Joe Tripp and Simon Goheen—two of Des Moines' most wellknown hospitality pros—opened their new Windsor Heights hot spot in July. The name RC's is a clear sign of the restaurant's familial vibe: It's a tribute to Simon's daughter Rori and Joe's son Clayton.
The menu at the all-day modern diner nods to Tripp's Jewish roots. Start with a latke flight, consisting of five well-seasoned and balanced potato pancakes, including one served with spiced applesauce and horseradish sour cream (pictured). Main entrees, such as an herb-rubbed hanger steak and pork tenderloin with a matzo meal crust, are generously portioned without being overwhelming. Save room for a homemade dessert or pastry, such as a giant cookie, slice of pie or cake, or milkshake (rcsdinerdsm.com).
---
Soul Good Southern Diner
Cedar Rapids
No need to hop on a plane to cozy up to a plate of scratch-made Southern comfort food. Since January 2021, Cedar Rapids is the place to be when you're in the mood for fried chicken, fish, cornbread and collard greens, or if you time it right, meatloaf or ribs (both daily specials). For a flavor buffet, make a meal of the sides. Options include silky sweet potatoes, creamy mac and cheese, and holiday-worthy cornbread dressing. Be sure to save room for a cup of peach cobbler for dessert (soulgoodcr.com).
---
Woodbury's Steakhouse
Sioux City
September 2020 marked the opening of this splurge-worthy restaurant that's tucked inside the renovated Warrior Hotel. With an impressive and expansive wine list to pair with the quintessential steakhouse menu, this is the perfect venue for a special night out. Start with the duck confit flatbread and a bowl of French onion soup, then dive into the lobster mac and cheese or the 16-ounce bone-in rib-eye. Warm molten chocolate lava cake (with vanilla ice cream) is a must to cap things off. (facebook.com/WoodburysAtTheWarriorHotel).
---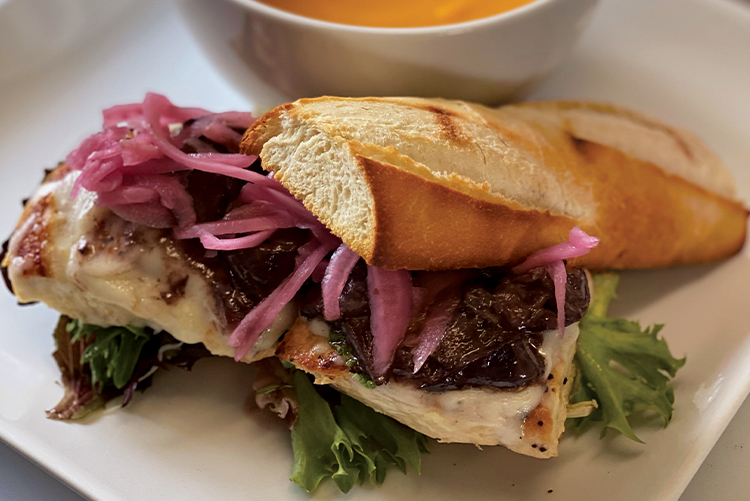 Photography courtesy of Lunchbox
Lunchbox
Fairfield
Starting with takeout lunches and catering in October 2020 and expanding to dine-in service in 2021, Lunchbox is a realized dream for two high school best friends and their now husbands. Together, the team behind this French-American bistro have more than 40 years of hospitality experience. Taste the finesse in their succulent braised short rib sandwich with lemon crème fraîche, the fully loaded, jammy eggtopped Cobb salad, and the next-level creative chicken sandwich (pictured) that's garnished with red wine mushroom ragout (lunchbox641.com).