What is JLL?
JLL is a commercial real estate firm that works with retail, office and industrial users throughout the Iowa market. We also assist client's that have buildings to lease, buildings to sell or land to sell across the state. We have been very active in the Ankeny market in the past 20 years with involvement in the following areas: Prairie Trail, Corporate Woods, NE 36th Street, Uptown Ankeny and numerous multifamily investment sales.
What sets you apart from your competitors?
Our specialized approach to real estate. We have dedicated retail, office, industrial and multifamily teams focused in their respective fields. We also believe in client reporting and typically report to our clients on a monthly basis on all market activity, active deals, sale comps, upcoming developments, etc.
What are your guiding principles?
Open communication and ethics.
What is your favorite part of the commercial real estate process?
Seeing an initial phone call turn into a brick-and-mortar building.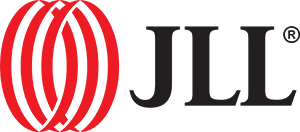 801 Grand, ste 330, Des Moines  |  (515) 218-7010 |  www.jll.com