Above: Uptown Ankeny Farmer's Market
Take in a long weekend with these activities and spots around town
Whether you live here, are thinking about relocating, or just passing through, the city offers plenty of independent dining and shopping, plus outdoor activities and family fun for a complete weekend.
Friday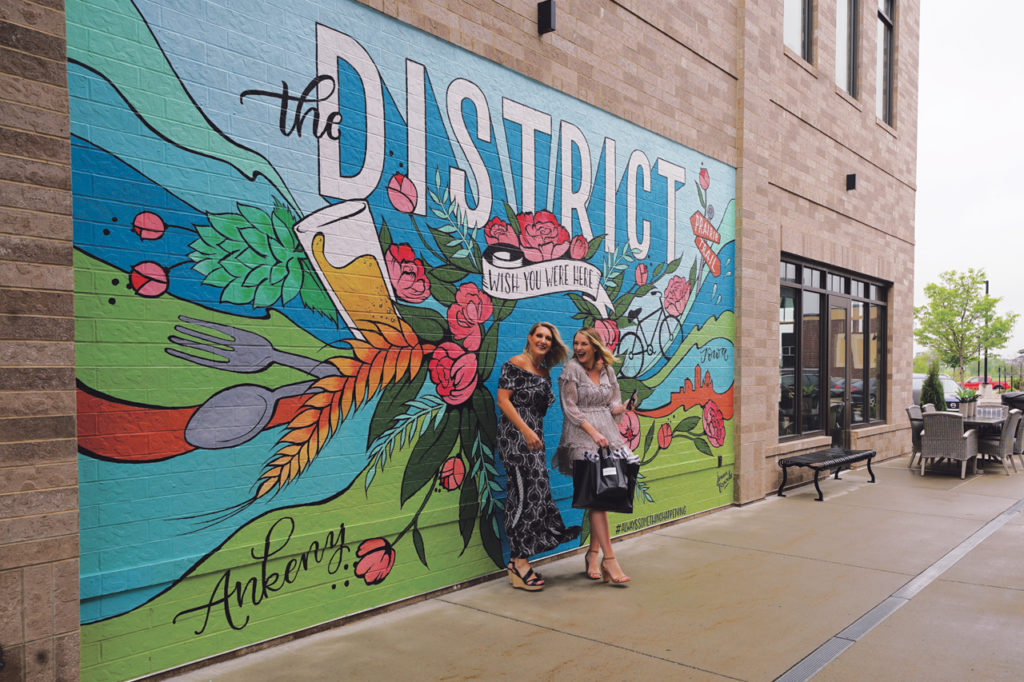 Above: District at Prairie Trail
Park it in the District at Prairie Trail and get ready for a night of walkable fun. There's a hotel right in the district (the Renaissance Inn by Marriot) complete with a fitness center and pool. After check-in, here are some reasons to get out and explore.
Live local tunes. Fridays throughout summer, music from area players flows throughout the district. Bring camp chairs or a blanket to enjoy the Sips & Sounds concerts, or let it be your soundtrack as you explore the shops, restaurants and bars.
Indie shopping. Looking for a new sectional, the coolest houseplant spotted on Instagram, or a wardrobe refresh? Find all of the above on your stroll through the district. A few favorites include Elements at Prairie Trail for home furnishings, Adina Blooms for pretty plants, and Blond Genius, Mint L.A. Boutique and more for fashion-forward accents.
Tasty dining. Whether you're into sushi, healthy bowls and salads, creative pizzas, or loaded burgers, you'll find it here, with some of the area's top restaurant brands. Order takeout to enjoy outdoor concerts.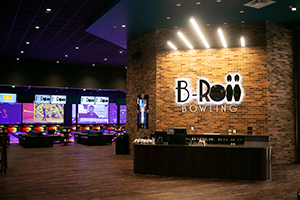 Above: B&B Theatres Ankeny
Bowling and a movie. Spin by B&B Theatres Ankeny 12 & B-Roll Bowling for an evening of indoor fun. The immersive theater has heated seats that also move to the movie action, plus an arcade, bowling alley and restaurant.
Grand finale. Stop by the Whiskey House or Whiskey River with its rooftop patio for the perfect wind-down to your night out.
Saturday
Be ready for a fun day outside. Today is all about experiencing local culture on two feet and scenery on two wheels.
Uptown experiences. Start your day with a cup of java from Smokey Row in Prairie Trail, then cruise on your bike or other ride of choice to Uptown, a hub of Saturday activities. You can load up on more caffeine at Porch Light Coffeehouse with a cup of takeout java and mini doughnuts, then stroll through the farmers market to see what's local and fresh. Morning yoga in the park nearby during summer is judgment-free for newbies and challenging enough for experienced yogis. Stroll Uptown's local shops to find home decor and a quick bite before hopping on your bike.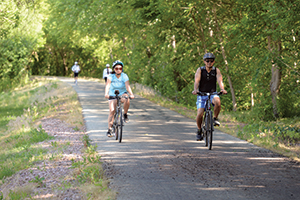 Above: High Trestle Trail
Just ride. Uptown is the start of the High Trestle Trail, and the area bustles with cyclists on Saturday mornings. Bring your own bike or rent wheels in Uptown at Bike Country, then head northwest on one of the state's most popular trails. Stop at the small towns along the way for a leisurely day, or power through your way back to Ankeny. Bonus: Cycling attire is completely appropriate all day and night.
Recover in style. Once you're back to Uptown, it's easy to find a spot to refuel after your ride and spend the rest of your day enjoying local flavors and brews. Right off the trail, Firetrucker Brewery is a relaxed patio spot, featuring IPAs and seasonals. Next door, Trailside Tap has beers and both light (cauliflower wings) and hearty bites (beer-can chicken) to enjoy. A can't-miss post-ride on your local tour is Uptown Garage Brewing Co. The open-air eatery serves Iowa-made brews of all sorts and touts itself as having the longest bar in Greater Des Moines. Finish off the day with a classic pie from Leaning Tower of Pizza.
Sunday
Today is all about experiencing a perfect Sunday on your own terms. If you're into golfing, there's a place for that. Have kids? Try a water park, trampoline bounce or lake escape. Or you can relax at a number of spas.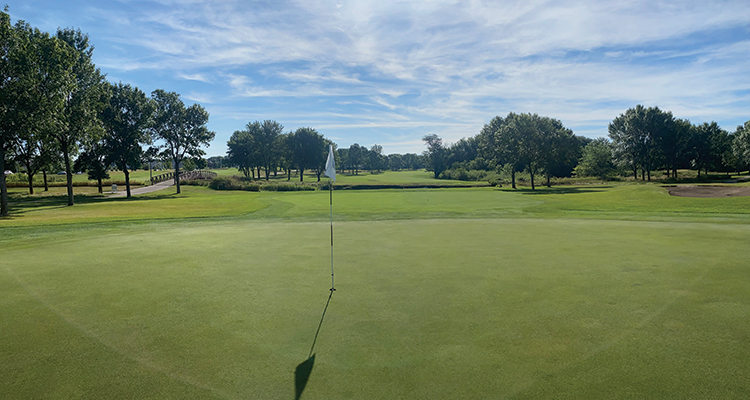 Above: Briarwood Golf Club
Fun on the Nines. Four local golf courses cater to all skill levels. Test yourself at one of the state's best courses at Otter Creek, recently rated as one of the best in Iowa, or hit Briarwood Golf Club on the north side of town. Both kids and adults can get lessons for those looking to perfect their game.
Chill at a Spa. Prairie Trail offers a number of spas for working the kinks out or maybe even getting a new makeover. Spavia Ankeny and Anini Salon and Spa are a couple of fan favorites.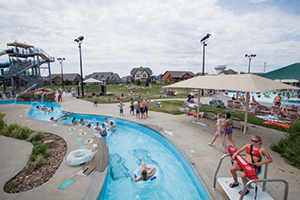 Above: Cascade Falls Aquatic Center
Family Fun: Find plenty of amenities to mix it up with the kids, including city-owned playgrounds and water parks, disc golf courses, and indoor centers including Urban Air trampoline park. You can also find indoor gaming and golf centers for rainy-day and year-round play.
Lake Escapes: Just a few miles away, Saylorville and Big Creek lakes offer more miles of trails, boats for rent and beach time. No-wake Big Creek provides kayak and canoe rentals—especially fun on windy days when the wind surfers are out. Plus, there's a huge playground and hiking trails. Saylorville has pontoon boats with Bimini tops, plus paddleboards and tandem kayaks for cruising the lake.